Do all things with love.
-Og Mandino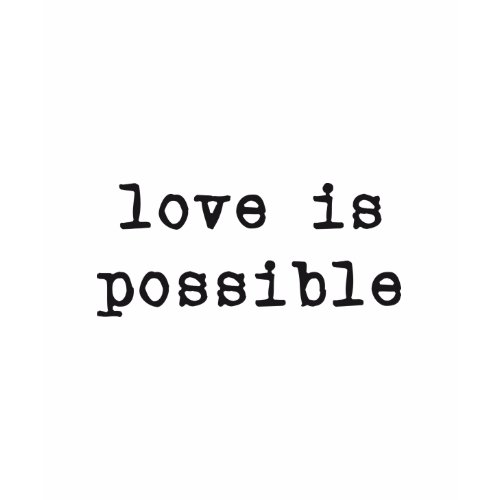 LOVE IS POSSIBLE
by
wamtees
Browse other
Relationship T-Shirts
Of all the things that can cause positive change, love is the most powerful. Great things happen when you get, and great things happens when you give it away. Now that is a beautiful thing. I don't know many things for certain, but I do no that love is responsible for life's great moments.
Feeling good. Only 360 more t-shirts left. Notice any change yet?