Here's another serving of inspiration. Don't go away hungry.
Print - Do It Anyway
by
PawsitiveDesigns
Begin
selling my art online
at zazzle.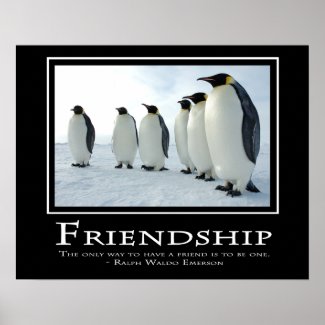 Friendship
by
Inspiration_Posters
View more
Inspirational Posters
3.
Inspirational Sayings T-Shirt
- Motivational sayings in a great circular design. It's like a rainbow of motivation.
4.
Dream Postcards
: Contains inspirational quotes from the likes of Marcia Weider, Henry David Thoreau, and more.
5.
This to Shall Pass T-Shirt
: Wear this mantra of persistence as you battle through a tough day.
It's often hard to find sources of inspiration and motivation as we are bombarded by negativity from all sorts of media. The Inspirational Swag Buffet is my simple way to battle back.
T
hink like a man of action, and act like a man of thought."
- Henri L. Bergson