When I do good I feel good. When I do bad I feel bad. That's my religion.
-Abraham Lincoln
do good anyway
combat badness with good deeds
sleep good every night
Almost all religions have this component. I like to think of it as the "good" common denominator. Maybe this was the original religion that has been corrupted by static of bad men?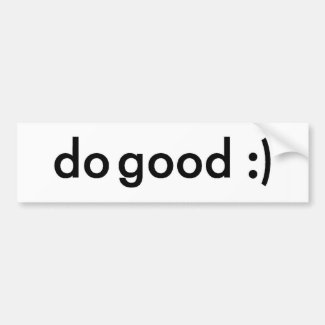 do good :) bumper sticker
by
upnorthpw
Look at more Do good Bumper Stickers at
zazzle
Thanks for visiting Chew the Fat. Receive free updates in your email:
Subscribe to Chew The Fat by Email